The Prab 741 (เรือหลวงปราบ 741) is a decommissioned Thai navy vessel sunk to create an artificial reef in May 2011. It was previously known as the USS LCI (M) - 670 and was laid down at George Lawley & Sons (Neponset, Massachusetts, U.S.A.) on the 21st March 1944, launched on the 28th March 1944, and commissioned on 4th April 1944.

Here she is landing troops in Italy in July 1944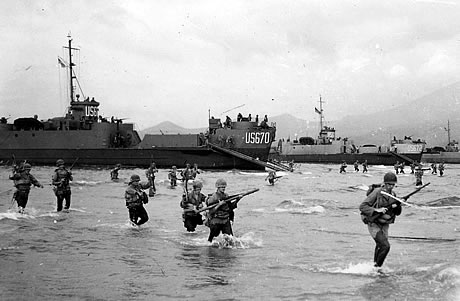 She now lies upright in 22 meters of water, just south of Koh Ngam Noi, and is slowly being inhabited by marine life. Penetration of the wheelhouse is possible and the forward and rear guns are still in tact and in good condition.